Thank You for Requesting Your Quiz…
Here's what happens next:
Go check your email and click the verification link in the email we just sent you. If it's not in your Inbox, your security settings may be too high so please check your spam/junk folder. If you don't receive it within a few minutes you may have entered your information incorrectly, please try again.
After you verify your email, you get instant access to the "Learning Styles" Quiz.
Go check your email now and it will look like this: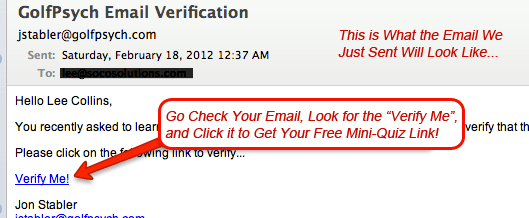 Note: clicking "Verify Me" above has no effect, you must open your
actual email and click the link in the email we just sent to you 🙂